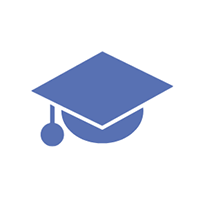 ALMUDENA G.
Private tutor in Barcelona, Spain
Education
We write in English and Spanish.I am Spanish and my boyfriend British we are expert in Computer Tecnology and Social Science. I hold Master degree from university of Madrid and now doing my PHD in Social Science and Business subjects. I have excellent writing, research and software development skills , i have worked in many blue chip companies in Spain and now i am conducting my PHD and working as a freelancer. I have helped many students in many different types of development and writing projects include computer skills If you have any problem in your project you can contact me. i am professional, swift and communicative offers very best level of student care. i tailored my teaching style according to student needs. I can provide you the best and affordable guideline on your PHD or research or on writing project. I can help students to build their thesis about: Art,Science,Bussiness,Education,Geography,Computer Engineering, Java, JSP, J2EE, C#, ASP.Net, PHP, MYSQL HTML, CSS, database, SQL server , Oracle apax, web design, Object Oriented Analysis, machine learnings, ERP, Project Managment, Artifical intelligence, Machine Learning, Operating systems, Networks,Logic and Modeling, Wireless communication, Andriod Development , Mobile Development, Algorithms analysis, MySQL, JQuery, Computational Math, UML, Cloud computing, social media projects, Data Structures or any technology. He concluido el master en la universidad de barcelona y actualmente estoy realizando mi doctorado en negocios y ciencias sociales. He estado en la carrera de negocios y ciencias sociales durante 10 años, tengo excelentes habilidades de escritura, investigación y desarrollo de software, he trabajado en muchas empresas muy populares en españa y ahora estoy llevando a cabo mi doctorado. he ayudado a muchos estudiantes en muchos tipos diferentes de proyectos de desarrollo y escritura en español o ingles. Si tiene algún problema en su proyecto, puede ponerse en contacto conmigo. Soy profesional, rápido y comunicativo que ofrece el mejor nivel de atención al estudiante. adapto mi estilo de enseñanza de acuerdo a las necesidades del estudiante y al ritmo que ellos me imponen. puedo proporcionarle la pauta mejor y asequible en su doctorado, investigación o en el proyecto de la escritura. Ayudo a los estudiantes a construir sus proyectos de negocios y tesis sobre estas asignaturas : ade - administración y dirección de empresas asistencia en dirección ciencias del trabajo y recursos humanos, ciencias del transporte y logística, ciencias políticas y de la administración pública,historia, comercio, comunicación audiovisual, contabilidad y finanzas, psicologia criminología, derecho, economía , ciencias económicas,educación social, gastronomía y artes culinarias, geografía y ordenación del territorio, hotelería, magisterio: especialidad de educación infantil magisterio: especialidad de educación primaria ,marketing, pedagogía periodismo protocolo publicidad y relaciones públicas relaciones internacionales sociología trabajo social turismo arte no dude en ponerse en contacto conmigo en caso de que usted esté buscando ayuda para su investigación. experiencia he estado trabajando en el sector de los negocios 10 años como analista de negocios y logística. he estado trabajando a pesar de mi carrera en diferentes proyectos con estudiantes y he estado enseñando a los estudiantes en diferentes niveles en diferentes instituciones. puedo guiarlo con éxito a través de su proyecto universitario / asignación. puedo decirte tácticas cómo tratar con tu supervisor o tutor. puedo prepararte para tus presentaciones finales. también tengo diploma en idiomas y cultura y he visitado muchos países para escribir mi blog, puedo escribir rápidamente sobre chino, japonés, alemán, español y cualquier otro idioma y culturas aficiones gimnasio, lectura, escritura, natación, larga duración, viajes, investigación, navegación por internet, desarrollo de software. conocer y escribir acerca de las culturas. temas preferidos lengua y cultura japonesas, ap lengua y cultura alemanas, arte ruprestre, ap lengua y cultura japonesas, ap lengua y cultura desarrollo humano, diseño y desarrollo urbano
Experience
I also hold diploma in languages and culture and i have visited many countries to write my blog, I can swiftly write about Chinese, Japanese, German, Spanish and any other language and cultures Have been working in the field of Information technology and business sector for 10 years as a teacher, tutor, technical instructor, developer, business analyst. i have been working though out my career on different software projects which sometime involve staff technical trainings. and i have been teaching to students at different levels in different institutions. I hold various Microsoft and project management certifications. I can successfully guide you though your university project/dissertation/assignment. i can tell you tactics how to deal with your supervisor i can prepare you for your final presentations.
Availability
Any day at any time, Any day at any time
Can Meet
Up to 5 minutes away for no additional charge
Hobbies
gym, reading, writing, swimming, long drive, traveling, research, Internet surfing , developing software. Reading about languages and cultures
Inquire About This Tutor
Thanks!
Most tutors respond within 48 hours.
Feel free to contact other tutors while you wait.